As The Snow Falls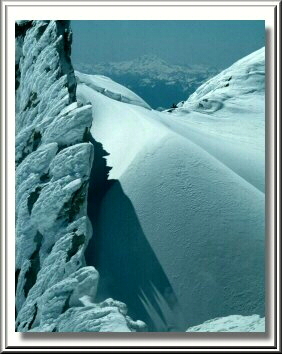 So purely white the snow falls down...
Like the heart of devotion, I give to you.
Not tainted by other, it hits the ground...
My heart forever, remains so true.
Cold winds may blow and chill the air...
Coats wrap warm to keep you safe.
Please know that for you, I will always care...
Even living in a different place.
Fall leaves lie under hidden snow...
Their beauty is no longer seen.
Waiting spring to once again show...
That they return, this time in green.
My love lies hidden for you in time...
Distance keeps us far apart.
So for you I give these words of ryhme...
To let you know you own my heart.
Chase the winter until to spring...
I will be there awaiting you.
Open arms, my love will bring...
Once again we kiss anew.
Seasons pass, we now live all four...
Our love has only began to grow.
As the snow falls again once more...
My love for you is all I know.
WishesMade, copyright 10/22/99
(counter added 6/11/00)